News and Updates
A Robolutionary Initiative
Paradigm shifts in human centered technologies often takes a special place in one's life, take for example the journey of a traditional phone to a smart phone or from a traditional desktop computer to a tablet. 10-15 years back, general presumption was that robots would be only used for replacing workers in the factories and industries to increase quality and quantity, but that presumption was rebutted when an autonomous robot was deployed on Mars. With the advent of artificial intelligence, computer vision and various other smart sensor systems, robots started emulating human behaviors and a new area of robotics and context-aware intelligence evolved called Ambient Intelligence and Service & Social Robotics. Its high time that these technologies should be applied in the commercial space. What we have to do is to motivate young scientists and universities towards these kind of research activities.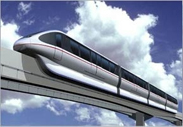 Urban Transportation
Helping a major mass trasnsport organization to integrate various aspects of logistics on a single platform using cutting edge technological breakthroughs. This will not only enhance profitabilaty but also give commuters a better & safer travel experience.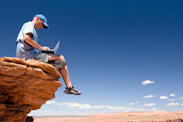 E-Education
Closely working with a MNC education conglomorate with a presence in more than 60 countries and having expertise in online delivery of content to setup delivery channels across the Indian continent.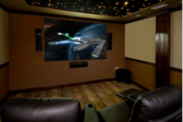 Optical Pixel Displays
Optical Pixel Display System a MSW group company is born to innovate, changing the face of visual display as we know it today. "OPD" aspires to be at the forefront of display technology, focused on developing new and exciting ways to advertise and entertain. Image and communication are no longer just a desire - they've become a way of life.
A combing design flair, innovation and expert knowledge we have created a truly unique range of display products and solutions.
"OPD" prides itself on having a unique range of screen technologies which will cover most, if not all of your display requirements.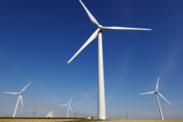 Renewable Energy: Wind Power

In a quest for affordable, clean energy MSW has ventured into the utilization of wind energy. Wind has become a serious and important component of utility power generation especially with the advancement of technology and the dropping of production prices
Wind energy is now one of the most cost-effective sources of new electricity generation. At MSW we are utilising our expertise for supporting and promoting various initatives to develop and deploy renewable energy like wind power.